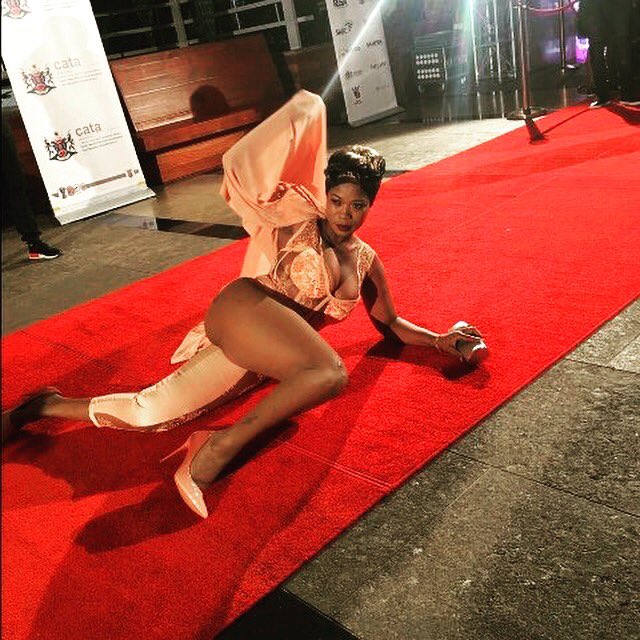 Musician and socialite Skolopad is very upset after finding that an album she was working on has been copied and sold on street corners without her knowledge, revealing to TshisaLIVE they are taking food out of her mouth.
A heartbroken Skolopad posted a photo on social media of the CD currently being sold, which is an exact copy of album art she teased about a year ago.
I posted this b4 n they us it 😈😈😥 pic.twitter.com/EmQm3WzJ4s

— #Queen⭐🇿🇦 (@QueenSkolopad) February 22, 2018
She told TshisaLIVE that she found out about the CD after an excited fan ran up to her and revealed to her she had the CD.
"She said; 'we are so happy things are going well for you'. I was like; 'but I don't have a CD out.' I asked her to walk with me to my car so we could play the CD as I wanted to find out what songs were there. Only to find that only three of the songs there were mine and the rest were maskandi songs."
She said the incident left her feeling like somebody stole from her before she even had an opportunity to enjoy it.
"I'm really disheartened by this. I feel like people are taking food from my mouth even before I have enough to eat. I mean I am struggling, when people are out there selling their music because of my face and the fame I've worked hard to get. I'm sad this is happening, it is already a hard struggle to sell my music without this happening."